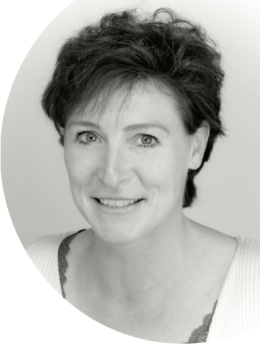 Catherine Ruys
HR consultant , mediator and professional coach
Catherine.ruys@telenet.be
Phone: 0495 31 07 71
BE 0567.574.120
Catherine supports people and teams to realize their fullest potential, especially in situations where complex challenges are addressed.
As a Human Resource consultant and coach Catherine assists clients in strategic as well as operational HR projects, ranging from staffing and selection to exit procedures. As a licensed social mediator she supports the process of people and teams when dealing with professional conflicts or processes of change management.
Catherine shapes and delivers solutions to fit client's needs. She makes sure that any issue that might occur is appropriately addressed. Catherine engages as a trusted partner for her clients during the entire development process, in order to achieve the highest level of success.
Her main objective is to deliver visible added value.
Delivering results for clients
Catherine challenges companies to foster long lasting behavioral change using her methods of reflection, challenging, action planning and co-creation. She particularly enjoys supporting leaders in tackling high impact leadership issues at team level as well as on a personal level. She also makes a point of connecting effectively with leaders from diverse industries and cultures and with different personal backgrounds. Catherine has worked with blue-chip companies as well as local firms in a variety of industries, including logistics, service-delivery and public administrations on a variety of levels. Her clients include Bpost, Veldeman, Port of Zeebruges, Ghent University, AG Insurance, VLS Group, Pulso Europe, Idea Consult, City of Ghent, Provinciale kamer der notarissen, Governance and Integrity, Vybros, and many more.
Areas of expertise
Catherine specializes in organizational, team and individual development. Her expertise extends to creating breakthroughs in stagnant change projects. Her training as a professional coach will help determine the appropriate route, addressing not only the how but also the what and why – the golden circle.
Education and affiliations
Catherine graduated as a sociologist at het Ghent University followed by an MBA at the Vlerick Leuven Management School. She is a certified mediator in social affairs, an experienced and qualified coach and author of several HR publications. Her latest public workshop was in February 2020 in Ghent entitled: 'How to run the extra mile in HR' for HR professionals.
[ewf_processh_group][ewf_processh_item icon="ifc-enter" title="1. Direct" color=""][ewf_processh_item icon="ifc-east_direction" title="2. Concreet" color=""][ewf_processh_item icon="ifc-sensor" title="3. Resultaat" color=""][/ewf_processh_group]